Some programs fill up quickly while others may be cancelled due to insufficient registrations – Register Early!
Looking for the digital version of our program brochure? click here.
---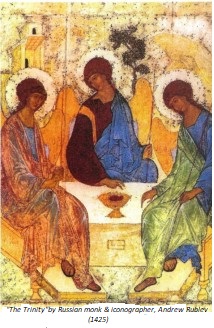 Registration Closed March 24, 31, April 7, 14 and 21 (7:30-8:30pm) One hour per week facilitated reflection lead by: Daryl MacPherson. Jesus says, "I will be IN you" (Jn 14:17, 20). The Apostle Paul says, "Christ lives IN me" (Gal 2:20). A wonderful promise – but we wonder, "How?" How can I experience God's presence … Read More!