Welcome to the Galilee Centre!
Situated next to an old growth forest overlooking the Ottawa River, Galilee Centre is a welcoming holistic spiritual life centre that is an oasis of peace, care and comfort.
Sponsored by OMI Lacombe, our mission is to provide an environment, programs and services which nurture people's personal and spiritual growth, enabling them to contribute to a healthier world.
We welcome both individual guests and groups.
To view our google calendar with upcoming events and programs click here.
"The Self-revealing of the Word is in every dimension - above, in creation; below, in the Incarnation; in the depth, in Hades; in the breadth, throughout the world. All things have been filled with the knowledge of God."
St. Athanasius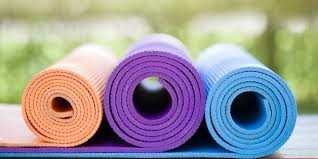 Yoga classes December 11th till January 24th, led by Marie Morgan. Yoga classes will be held every Tuesday and Thursday from 2 P.M. to 3 P.M. in the Oblate Hall Excluding; Christmas Day (Tuesday December 24) | Thursday December 27th | New Years Day (Tuesday January 1st 2019) | Thursday January 3rd 2019 classes will … Read More!
0 comments