Welcome to the Galilee Centre!
In response to the recent Residential Schools discoveries...
Friends, Patrons and Visitors to Galilee Centre
The revelation of an unthinkable number of unmarked graves at former Indian Residential Schools sites in Canada has resurfaced, for many Indigenous individuals, families, communities, the pain and trauma of the residential schools system. The outpouring of intense grief makes it evident that this is not history but very much a part of the burden indigenous peoples are carrying today. Non-indigenous Canadians are faced with the lasting effects of our colonial legacy and find ourselves often overwhelmed. Yet we are called to a deep listening and to action.
Galilee Retreat Centre is a ministry of the Oblates of Mary Immaculate, who operated 48 individual residential schools in every region of Canada. As we wish to stand in solidarity with indigenous brothers and sisters at this time we also share the sin-history of the whole Oblate community. This burden is ours to bear. We are guided in this work by the challenge to live into the Oblate Apology offered in 1991 at the Indigenous Catholic Pilgrimage at Lac Ste Anne Alberta, and renewed at the TRC event in Edmonton in 2014, which says in part;
"We wish to apologize for the part we played in the setting up and the maintaining of the schools. We apologize for the existence of the schools themselves…..that the primal bond inherent within families was violated as a matter of policy, that children were usurped from their natural communities."
As Chief Cadmus of Cowessess First Nation said at the grave site, "the truth is there." There is also light that can possibly be shed on this truth in records and documents held by the Oblates. We are encouraged by the joint statement released by the Oblates of Mary Immaculate and the National Centre for Truth and Reconciliation (NCTR) to access residential schools records.
In the light of the harsh grace of this moment we, as a centre set aside for prayer and reflection, pledge to work even more closely with Indigenous partners, to deepen our understanding of our sinful history and to act in the spirit of reconciliation.
The Galilee Centre Team
Situated next to an old growth forest overlooking the Ottawa River, Galilee Centre is a welcoming holistic spiritual life centre that is an oasis of peace, care and comfort.
Sponsored by OMI Lacombe, our mission is to provide an environment, programs and services which nurture people's personal and spiritual growth, enabling them to contribute to a healthier world.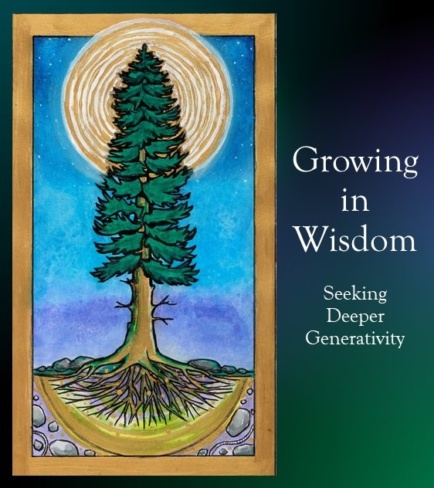 Growing in Wisdom: Seeking Deeper Generativity is an ecumenical program designed for those seeking to engage in their maturing years with wisdom and grace. This is a time in which we can be begin to look back on the life we have lived and find openness to new or previously undeveloped inner vistas. It is … Read More!