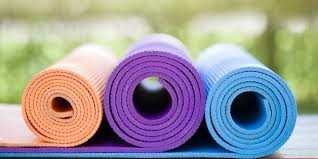 Yoga classes December 11th till January 24th, led by Marie Morgan.
Yoga classes will be held every Tuesday and Thursday from 2 P.M. to 3 P.M. in the Oblate Hall
Excluding; Christmas Day (Tuesday December 24) | Thursday December 27th | New Years Day (Tuesday January 1st 2019) | Thursday January 3rd
2019 classes will resume on January 8th.
Classes are open to all skill levels, including those who are new to yoga. These classes will be mostly yoga on the mat and a combination of Hatha/Flow yoga. Props like blocks, straps and chairs can also be used as a personal choice.
10 classes for $90
OR
$10 per class