April 16-18, 2021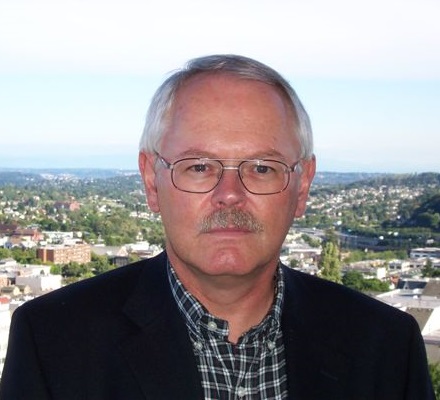 Facilitator: Ronald Rolheiser, is a Roman Catholic priest and member of the Missionary Oblates of Mary Immaculate. He is President Emeritus of the Oblate School of Theology in San Antonio, Texas, and is a Professor of Spirituality there. He is a community-builder, lecturer, and writer. His books are popular throughout the English-speaking world and have now been translated into many languages. His weekly column is carried by more than 80 newspapers worldwide. Prior to this present position, he taught theology and philosophy at Newman Theological College in Edmonton, Alberta, for 16 years, served as Provincial Superior of his Oblate Province for six years, and served on the General Council for the Oblates in Rome for six years. He has been at Oblate School of theology since 2005.
Friday Evening Lecture
The Real Obstacle to Holiness – Our Pathologically Complex Nature
Spirituality tends to blame our struggles for holiness on original sin, on concupiscence, and then blame Adam and Eve. A closer examination, however, of both scripture and Christian tradition places the roots of our struggles not in what's wrong with us, but in what's right with us. We are born with divine fire inside our souls and that fire does not find easy peace in this world. Our own over-charged nature is the real reason why we struggle "to will the one thing".
Weekend Retreat
Spiritual Wisdom from the Deep Wells of Christian Mysticism – Principles for Living a Mystically-Driven Life
Mysticism is the best kept secret within our spiritual and ecclesial circles. But, alongside Scripture, it is a very rich source of insight and revelation from which to draw guidance for our journey. This retreat will draw on the lives and insights of a number of classical and contemporary mystics, Therese of Lisieux, Julian of Norwich, John of the Cross, Ruth Burrows, and Henri Nouwen, to see what these men and women, famous for touching the souls of so many people, have to offer us. How might we live a mystically-driven life?

---

Cost: Friday Lecture ONLY: $25
Retreat (includes Friday lecture): $100
NOTE: This is a virtual retreat, however, if you would like to immerse yourself in a prayerful environment we would love to host you at Galilee Centre. Prices for rooms and meals are …
Single: $240
Double: $190 per person

To register, please contact us at 613 623 4242 ext 21 or at info@galileecentre.com
Technical requirements for virtual participation:
Computer or device with internet access, microphone and speakers or headphones with microphone; and an email address to receive invitation to the sessions.