October 1-3, 2021
Perhaps we are witnessing the beginning of a new chapter of social and cultural change. Some of this is gaining momentum through grassroot movements that are understandably energized by compassion, anger, frustration, hope, and desperation. Without these passions would we ever confront injustice? Unfortunately, our feelings can also be too raw and wild to help. Sometimes they are just unfamiliar, coming from little or no previous Shadow work or lacking an awareness of projection and scapegoating mechanisms. These undercurrents can draw more attention to ourselves than the injustice we are trying to change! How can we wield the energies of our passions – and not have them wield us? This retreat will bring the range of our passions to the power of Transformative Love so that our social action does not pivot, as the adage goes, on "seeing things as they are, but on seeing things as we are".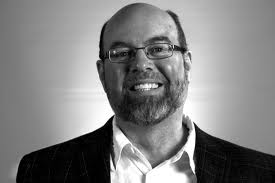 Facilitator: Rev. Mark Slatter a priest with the archdiocese of Ottawa, obtained his doctorate in moral theology from the Gregorian University in Rome in 2007, and worked at The Ottawa Mission with the homeless and those struggling with substance abuse from 2000 to 2016. He is Associate Professor of Theological Ethics at Saint Paul University in Ottawa. His general area of interest in the relationship between ethics, spirituality, and our inner lives. He is the author of Insights While Suffering (Peter Lang, 2016) and was a recipient of the 2011 Ottawa Capital Educators Awards. He lives at Waupoos Farm on the outskirts of Ottawa, an outreach that Provides vacations to low-income families.
Cost: Single: $320, Double: $275, Commuter: $180 (includes all meals) Virtual: $90

To register, please contact us at 613 623 4242 ext 21 or at info@galileecentre.com.
If you wish to register for virtual attendance ONLY … you can do so Here

Technical requirements for virtual participation:
Computer or device with internet access, microphone and speakers or headphones with microphone; and an email address to receive invitation to the session.